GSAP 2017 CONFERENCE:
SOCIAL ENTREPRENEURSHIP & GLOBAL SERVICE
---
Saturday, Nov 4, 2017 @ 10am - 3pm
​
United African Organization -
​4910 S. King Drive, Chicago, IL 60615
---
Girl Strong. Africa Proud's annual conference empower tweens of African Diaspora girls ages 8 to 12 for a day of fun workshops and activities fostering self-confidence, cultural identity and sisterhood. ​Girls will attend interactive sessions that include exploring the concept of sisterhood and making a difference in their communities. In addition to the activities for girls, there will also be sessions for parents on nurturing girls
through the myriad of growth and development they experience in the tween years, as well as,
preparing them for academic success.
---
GSAP 2017 AGENDA

Welcome /​Registration

Keynote Address

Parent Discussion

Session 1 (Workshop A, B or C)

"Ask Me!" Lunch Network *

Session 2 (Workshop A, B or C)​

Session 3 (Workshop A, B or C)




*Ask Me! Networking is Q&A with High Performing High School teens




​*Parent Discussion & Ask Me sessions are plenary Sessions.

GSAP 2017 WORKSHOPS
A. Social Entrepreneurship: Creative solutions to cultural and social problems within our communities.

B. Communtiy Outreach: Small local Changes that have Global Impact
​
C. ​My Cultural Idenity: What it means to Be African in America

*All session attendees will be grouped by age.

---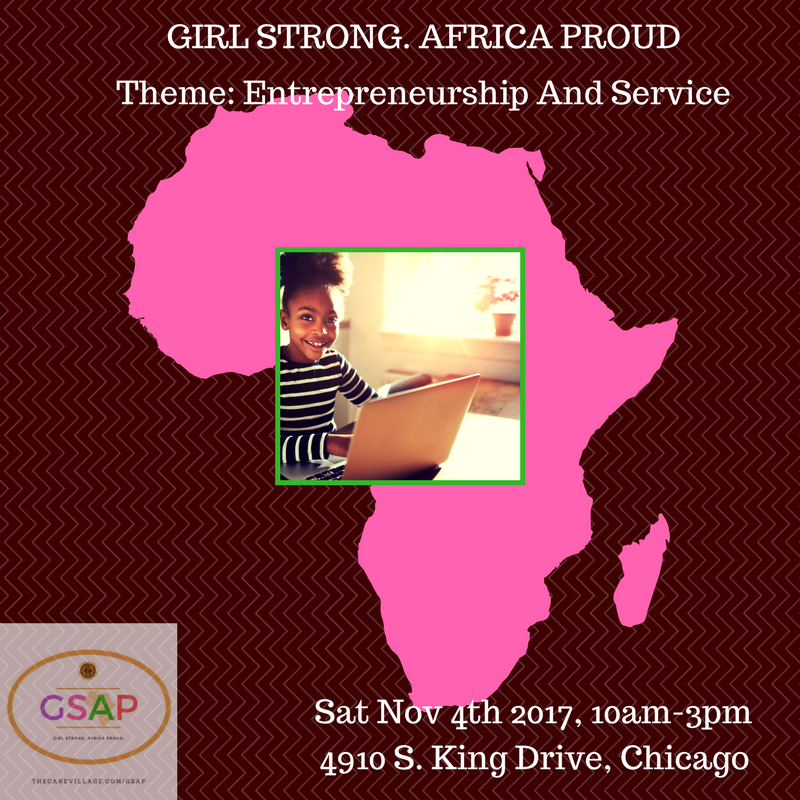 ---